Toni Wiley
Chief Executive Officer of Sportsmen's Tennis & Enrichment Center
Toni Wiley has served as Executive Director and is currently the Chief Executive Officer of Sportsmen's Tennis & Enrichment Center since 2008. Her previous experience includes over two decades of corporate and non-profit leadership experience. Ms. Wiley currently serves on a national USTA committee working to build the capacity of inner city tennis and education organizations like Sportsmen's, on the USTA New England Board of Directors, as president of the New England Tennis Association, and as a board member of the American Tennis Association. She grew up in Dorchester, just minutes from Sportsmen's, and continues to reside in the area.
Mary Long
Director of Development
A dynamic, self-directed contributor with over 30 years of experience in non-profit services. Mary focuses on program development, fundraising, and special events coordination. Prior to joining Sportsmen's Tennis and Enrichment Center, Mary lead Development efforts at Bay Cove Human Services and HESSCO Elder Services. Mary holds a Bachelor's degree in Political Science and Communications from Regis College.
Carlos Telles
Director of Finance & Administration
Carlos has 20 plus years of experience in fiscal and administrative management in the non-profit sector, including Director of Finance and Administration for Educators for Social Responsibility, a national education consulting organization and Controller for La Alianza Hispana. His skills including audit oversight, collaborative budget development and management with senior managers and program staff, human resource management and fiscal reporting. Carlos is fluent in Spanish.
Kern Johnson
Operations Manager
Kern Johnson has faithfully served as the Operations Manager at Sportsmen's for over 15 years. Kern works diligently to ensure that the facilities are in tip-top shape for the enjoyment of our patrons. He is jack-of-all-trades and loves what he does here at the club. Mr. Johnson is a welcome fixture and our members and staff absolutely adore him. Kern is also a talented DJ of 20 years.
Gayna Sealy,
Program Manager
Gayna Sealy has been an active member and volunteer at Sportsmen's since 2012, when she first started playing tennis. In 2015, she became the Program Coordinator and provides operational support to the Tennis, Enrichment, Community Outreach, Development, and General Operations areas of the club. She exhibits creativity and flexibility in helping to design the scope and reach of this position Ms. Sealy holds a B.A. in African American Studies from Smith College, and a M.Ed. in Elementary Education from Boston College. She immigrated to Boston 30 years ago from Barbados, and currently resides in Hyde Park.
Rhajon Anderson
Front Desk Associate
Maimouna Bah
Front Desk Associate
Staff | Coaching
Sportsmen's Tennis Coaches: All of our coaches enroll in ongoing professional development that gives them the experience and knowledge to develop as individual coaches and as part of our coaching team.
Marton Balla
Director of Tennis
Despite dedicating 30 years of sweat and work on tennis courts, if you google Marton Balla you will find an article about his wedding (and maybe a picture of his pregnant wife) before digging up all of his tennis results. In 2000, while escaping the mandatory Hungarian military service, he landed at Eckerd College in St. Petersburg, Florida. He spent 4 years loving life, studying, and playing tennis on the beach. He was ranked in the top 10 in division II, and was awarded several recognitions from both his college and the conference such as Athlete of the Year.
After graduation he was not ready to leave the sunshine, so he began coaching in the Tampa Bay area. While coaching, Marton received mentoring from tour level coaches, while working and traveling around the world with top International Tennis Federation Juniors. During his 3 years at the Saddlebrook Internationa Tennis Academy, trained numerous WTA and ATP players, devoting most of his time to Alex Domijan who became #1 on NCAA.
Marton is most proud of his wife Kate and his two children Matteo and Leila, who play tennis at STEC.
Harshana Godamanna
Director, Sportsmen's Academy
Harshana held an ATP World Tour ranking of 811 in singles and 846 in doubles as of October 2008. He has been the Men's National Champion of Sri Lanka in singles and doubles for 6 years. Since 2002 he has represented Sri Lanka in the Davis Cup, holding the highest win-loss record (69-27) by any Sri Lankan in the Davis Cup competition. In 2018 he was awarded the prestigious Davis Cup Commitment award for playing 50 ties for Sri Lanka.
Harshana previously served as the Assistant Varsity Tennis Coach of the University of Massachusetts, Boston, where he earned his BS in International Management. Harshana also holds certifications from PTR (Professional Tennis Registry) for the following: 10& U, 11-17 age group, Performance and Junior Development Specialist (Level 3). Harshana has been coaching at Sportsmen's for over 5 years.
Marcy Cunniff
Adult Tennis Coordinator
Marcy has devoted her life to the sport of tennis and truly loves to play, teach and share her enthusiasm for the game. As a junior, Marcy was ranked #1 in doubles and top 5 in singles in New England.  Nationally, Marcy was ranked as high as #6 in doubles.
As a professional, Marcy has been an active member of USPTA for over 30 years, earning recognition as one of the top pros in continuing education in 2019. She served as Director of Tennis and Head Pro at the Hay Harbour Club on Fishers Island, NY and at the Eastern Yacht Club in Marblehead, MA before. Joining Boston Athletic Club, where she led the tennis program as Head Pro and Director of Tennis.
Robert Amartey
Teaching Professional Tournament Training
Originally from Ghana, Robert has represented his country in Davis Cup competition. He holds his certification from the ITF (International Tennis Federation and PTR (Professional Tennis Registry). Robert has lived in the US for over twenty years and has coached at Sportsmen's for over ten. Robert works primarily with our Tournament Tennis program.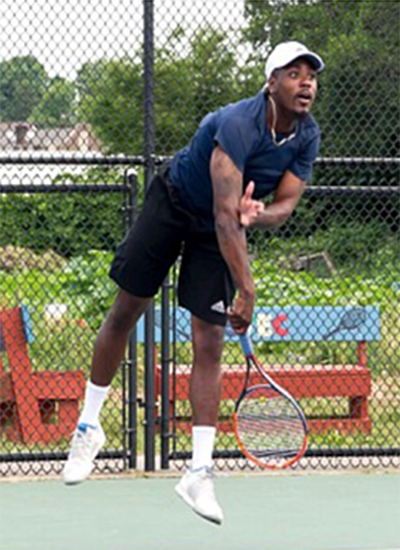 Ricardel "Rico" Bailey
Excellence Team Coordinator
Ricardel started playing tennis at age 9, during the summers with Tenacity. After discovering his passion for tennis, Rico began attending Sportsmen's winter program. This move elevated Rico's game from recreational to competitive.
Rico began playing in USTA tournaments at Sportsmen's and continued through his teenage years. Rico attended Nike and other Tennis Camps. Rico graduated from Boston Community Leadership Academy BCLA in 2013. Since BCLA didn't have a tennis team, Rico played for Boston Latin Academy. After graduating form High School Rico played at Colby- Sawyer College, before transferring to UMass Boston.
Rico started coaching at STEC in 2015, spreading his love for tennis throughout the club.
James Banks
Teaching Professional
Mr. Banks has a long history of coaching tennis at Sportsmen's. Currently works in our 10-&-Under and Community Tennis programs.
He has extensive experience teaching sports and athletics to children in the Boston area, and is a member of the USPTA.
Mr. Banks started working at Sportsmens during the Summer of 1998, starting out with "Little Tennis " level. (ages 6,7,8). As the number of campers in the Little Tennis program age grew Mr. Banks was asked to lead that program.
Over time, he worked with older players on Saturdays. When Sportsmens got involved in sending tennis coaches out to the Boston Public Schools he became heavily involved with Match Play.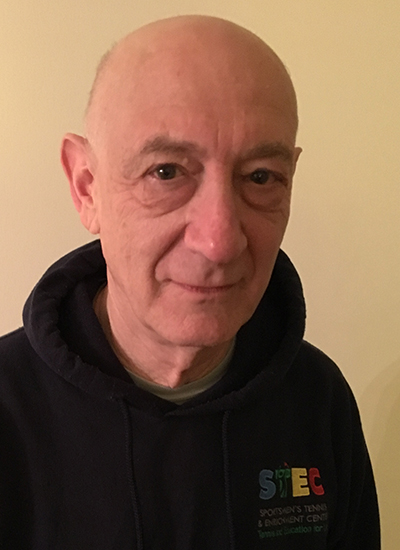 Andy Crane
Tournament Director
Andy is a former journalist, lawyer, government official and longtime youth development leader who, since 2012, has been the USTA New England Tournament Director for STEC.
Andy began his relationship with Sportsmen's in 1996, when then Executive Director, Les Smith agreed to support BLAST, a new high school tennis training program that Andy initiated with parents of Boston Latin School students.
Over the years, BLAST provided off-season training for hundreds of Boston-area students who aspired to play high school tennis.
Andy has been a volunteer for USTA New England in many capacities, including: Chairperson of the Diversity and Inclusion Committee, the Grievance Committee, the Eastern Mass Committee, and member of the USTA New England Board of Directors.
Andy served as Program Director, then Summer Program Director, for Tenacity from 1999 to 2010, and has coached high school tennis at Latin Academy since 2009.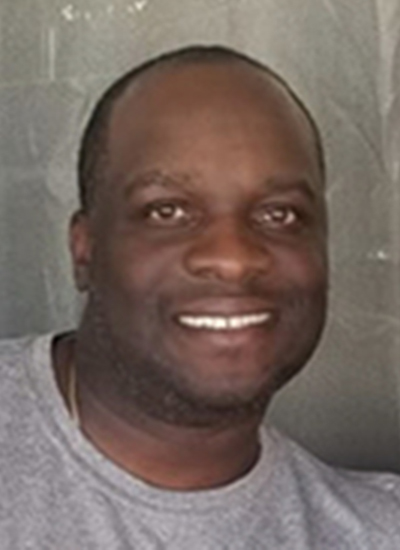 Troy Crichlow
Teaching Professional, Tournament Training and the Sportsmen's Academy
Developing tennis players is a passion for Coach Crichlow.
He believes that through this sport, one can instill the virtues that are necessary for a fruitful life. The impact he has on each student athlete is unique and rewarding.
Coach Crichlow prides himself on pushing his players to be their best, helping them navigate through life in a positive way. Troy strives to develop true relationships with players, as he cares about them on and off the court.
Troy earned a top 100 national USTA ranking as a USTA New England junior player. Troy has been coaching since 2003.
Troy serves on the USTA New England Eastern Mass Board as well as the Eastern Mass grants sub-committee, USTA diversity and inclusion board, USTA national selection committee (current chair), ATA NETA board, and is a past member of the South Shore Initiative board of directors.
Hajji Glover
Stringer & Teaching Professional
Hajji has been coaching and teaching at the Sportsmen's for 18 years.
He has been the Director of Tennis at the Charlestown Community Center for the past 9 years.
Hajji coaches part–time in the weekend programs while also teaching private lessons at Sportsmen's.
He played collegiate tennis for the University of Massachusetts, Boston and is the proud father of Hajji Jr. and Ella, who actively participate in Sportsmen's Tennis programs.
Hajji is USPTA and USPTR certified.
Marcel Harley
Teaching Professional and Fitness Professional
Marcel, a native of Charlotte, NC, started playing tennis at age 15. In his hometown, he played at the Tennis Advancement Program (TAP) with top level coaches and juniors players.
Following three years of high school tennis and two conference championships, Marcel earned both academic and athletic scholarships at Saint Augustine's University in Raleigh, NC, where he played the #1 position for three years.
After graduating with a B.S. in Human Performance & Wellness, Marcel returned to coach T.A.P. beginners to nationally ranked juniors.
In 2013 Marcel joined the Peace Corps where he served for 2 years in Burkina Faso as a Health Agent.
Currently he is a (NSCA) Certified Strength and Conditioning Coach training with a range of tennis professionals, collegiate, nationally ranked and junior players, specializing in athletic development, power, strength, balance, flexibility and agility. Marcel is also a Certified PTR Performance and a Level 3 Junior or Development Coach. (PTR)Performance Tennis Registry, Certified Performance Coach (CSCS) Certified Strength and Conditioning Specialist, First Aid-CPR/AED, Return Peace Corp Volunteer Burkina Faso.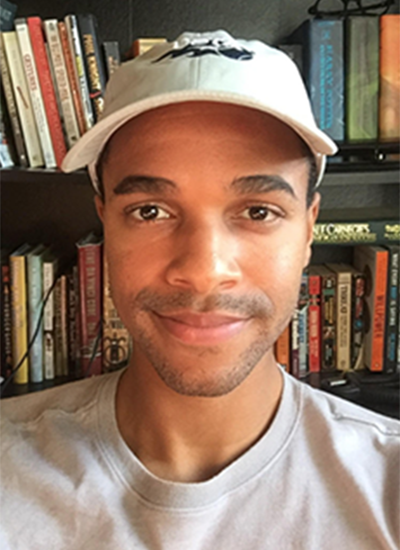 Edward Martinez
Coordinator for 10 and Under Tennis
Eddy started playing tennis at the age of 15 after reading the comic book, The Prince of Tennis. The sport quickly became a huge part of his life as he began reading/watching anything and everything he could to teach himself how to play. He was completely obsessed. Eddie quickly caught up and began beating his peers, spending inordinate amounts of time on the court (sometimes as long as 12 hours!).
Eddy believes that constantly pushing yourself out of your comfort zone and maintaining a high intensity level at all times, is key to progressing quickly in tennis. Eddy strives to create those habits in all of his students.
Movement is extremely important in being a good tennis player. Developing a strong athlete in general, is just as high of a priority as developing great technique. Eddy still works hard to become the best tennis player he can be and brings the same focus and energy to his lessons and clinics.
Outside of tennis Eddy loves to read, play guitar, and cycle. Eddy's passion for his hobbies tends to be on the extreme side, so at one point he pursued each of those interests with the same unrestrained intensity as with tennis.
Eddy balances his intensity by relaxing, listening to music or meditating.
Eddy has been coaching for about 8 years and is PTR certified.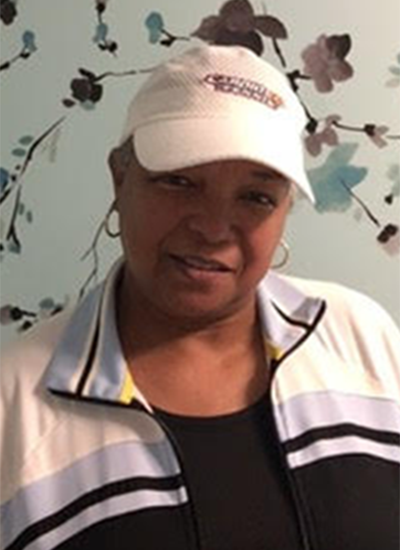 Mary Monteiro
Teaching Professional
Coach Mary's extensive experience as a Tennis Professional will help you improve your game. Coach Mary is a self-taught, USPTA certified tennis player who picked up her tennis game in the South End of Boston, Ma. As a Pro, she is experienced in teaching all levels and ages at Sportsmen's.
Coach Mary ran the after school program at Devotion Elementary School in Brookline, MA for 10 years.
Currently, she is the head Tennis Professional at Beaver Country Day School in Chestnut Hill, MA.
Joe Taylor
Teaching Professional
Joe Taylor began playing tennis at Sportsmen's Tennis and Enrichment Center and around the Boston Area several decades ago.
Coach Taylor learned how to play tennis on the streets of Boston as young adult around as a young adult.
Joe has taught at all levels of tennis ranging from Red, Orange and Green, adults, clinics, USTA and CMITA leagues.
Joe is willing to teach most any age and any level. While passing his love for tennis on to many athletes in the Boston area he has passed on his passion to his
grandson Anthony who is a competitive Tournament Level player in the Juniors program
Staff | Enrichment Programs
Charlynne Mines-Smart, MSHS
Director of Academics & Enrichment
Charlynne has a passion for the education of our future young leaders. Over 30 years of experience working with youth and families, Charlynne has joined the Sportsmen's team to help further the impact of the Learning Center's programs. She has worked in the community holding leadership positions at Lena Park, CDC, Boston Centers for Youth and Families as well as working as the Surround Care Coordinator at the Ellison Parks Early Education School. Mrs. Mines-Smart holds and B.A. in Human Services in Community Youth Development and Leadership and a Master's in Organizational Leadership both from Springfield College. She is currently pursuing a Ph.D. in Organizational Leadership and Management. Charlynne is grateful that she gets the opportunity to work each day with the youth and families in the community she continues to live in.
Jessica Maxwell
Assistant Director of Enrichment
Jessica has been a part of the Sportsmen's family since the age of ten. For several years, she has volunteered in numerous programs and events and then started working at Sportsmen's at the age of fifteen. She has been working here now for five years in both "Ready Position" and "HEY Sister." She helps children with their homework, improves their tennis game, and most importantly, serves as their mentor.
While majoring in Biochemistry and Pre-Med on a full scholarship at Northeastern University, Jessica educates young minds as part of the Sportsmen's
team, sharing her knowledge and motivating her , stating: "if I can do it, you can do it too!" Jessica is also fluent in Spanish.
Ieisha Sampson
Assistant Director of Enrichment
Ieisha Sampson has been a part of the Sportsmen's family since October of 2019. Before coming to Sportsmen's, she spent years teaching adult education at a non-profit, community based GED program. She has a passion to provide educational support in her community and abroad.
In the classroom, you will find Ieisha checking on her student's well-being, creating fun, enriching activities, and wearing fun colors and patterns. Words that the children of Sportsmen's Learning Center have used to describe her include: "Genius", "Silly" and "Friendly". Outside of the classroom you will find her writing poetry, cycling and being a cat mom.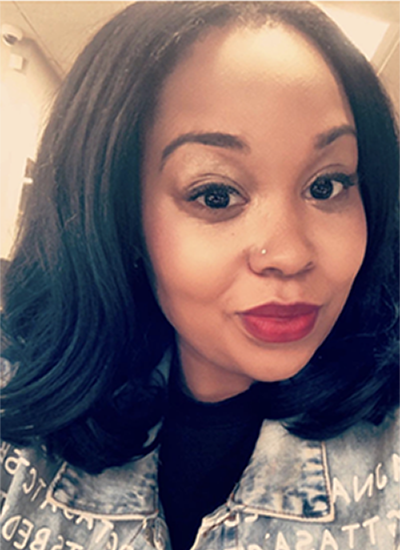 Tia Lites, M.Ed
Academic & Curriculum Advisor, HEY Sister Lead
Tia Lites is currently the Academic Advisor to The Learning Center & Lead Teacher of the HEY Sister Program. Her focus is Social/Emotional Inclusionary Learning. She has been a part of the Sportsmen's family for over 10 years, and has served as the Academic Coordinator, TLC Teacher, TLC Curriculum/Assessment Writer as well as Summer Learning Project Site Manager.
Outside of Sportsmen's she is the Assistant Principal at the Helen Y. Davis Leadership Academy and a Doctoral student at Northeastern University.
Mandy Bass
Camp Nurse & Health and Wellness Advisor
Mandy Bass, RN, MS, is Camp Nurse and Health and Wellness Advisor, and Learning Center volunteer at Sportsmen's since 2016. Mandy has been a nurse for many years, in roles of nurse manager, clinical specialist and school nurse. The positive energy and incredible potential of the student athletes in this community is what draws Mandy to Sportsmen's, where she hopes to assist others in their own journey to better wellness and reaching their potential.
Rhonny Rosario
ESL and Academic Coordinator
Rhonny is a Boston native and has been a member of the Sportsmen's community for over 10 years. He is a graduate of Boston Latin School, where he played varsity tennis for all four years. He was a recipient of the Joan Green Science scholarship which supported his studies at St. Lawrence University, where he played #1 singles for two years and achieved the best overall win-loss record among his graduating class. He received his Bachelor of Arts in Behavioral Neuroscience. After earning his BA, Rhonny began his Masters of Special Education at Simmons College through his employment at the New England Center for Children, an autism education and research institute. Rhonny has coached developmental tennis, tournament training and summer camp. He now joins The Learning Center as an English and Spanish language educator.
Marilyn Chase
Co-Chair
Former Assistant Secretary
for Health and Human Services,
Commonwealth of MA,
Chair, Governance Committee
Paul Ridker, MD, MPH
Co-Chair,
Director of the Center for Cardiovascular Disease Prevention, Brigham and Women's Hospital,
Executive Director of the Center for Community Wellness (CCW)
Chair, Health & Wellness Committee
Clara Arroyo
Treasurer,
CFO, Boston Plan for Excellence
Lindsey Dashiell
Secretary
Attorney
Bill Benjes
Development Committee
Managing Principal at Covalent Partners LLC
Ruth Birnberg
Member, Consultant
Julianne Bridgeman
Member, Realtor,
William Raveis RE
Armando Dockery
Member, Firefighter
Waltham Fire Department
Noel Fernandez
Wellington Management Company
Bob Frank
Member, Retired
Non-Profit IT Professional
Raymond Green
Principal, Ray Green & Company,
Chair, Finance Committee
Freddie Jacobs, Jr.
Member,
VP, Senior Risk Officer
Mildred Jones
Founding Member,
Retired Senior Business Analyst
Liberty Mutual Group
Karen Maund
Special Education Student Support Coordinator,
Boston Public Schools
Dan Solomon
Member,
Brigham & Women's Hospital,
Chair, Development Committee
Tracy Heather Strain
Member, Filmmaker
Christina Suh
Member; Founder, Women's Foundation of Boston
Frank Williams
Member, Patrol Officer
Boston Police Department
Conway Haynes
Founding Member
Albert Lewis
Founding Member, Retired
Member, Emeritus
Consultant